Ignite Reno is one of my favorite social events in Reno. In fact, it's one of the few I make the effort to get out to. OK it's the only one… It is a really fun  event to see as well as participate in. I've even given a few Ignite presentations over the years in addition to being the video guy for most of them.
Last month I got to shoot video again and was really impressed with all the presenters. While I always enjoy Mike Higdon's Ignites and his talk on Train Wrecks was very entertaining, and Niko's talk about checklists was helpful, and Julie's presentation on running a startup was insightful, the truly inspiring winner from Ignite Reno #16 for me was Sig Wawdo's presentation on PROCRASTINATION! I took your advice Sig! Got the videos edited and published with in 2 weeks of the event. Sadly, though, I've been putting off the blog post…
Motion Graphics and Titles
The only thing that took longer than usual was that I decided to animate the logos for Ignite and Reno Collective to go at the beginning and end of the videos as well as create custom motion titles for each presenter. I use Apple Motion and Final Cut Pro X, so I can create the graphic assets once in Motion then publish and edit them in FCPX. So once I was done with all that the edits came together really fast and easy. Which is a long winded way of saying that next time I'll get the videos out in 1 week or less.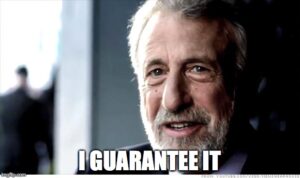 -Mike