Cinematic Video Production Services by a Professional Videographer and Storyteller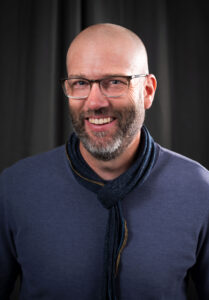 For the past ten years, I have been running Arborglyph, a Reno-based creative video agency. With expertise in video editing, production, and aerial videography, I bring a unique perspective to every project. I specialize in cinematic automotive and motorsports videos and pride myself on telling engaging stories with off-road content. As a licensed drone pilot, I offer stunning aerial footage to add a new perspective to your project. My extensive portfolio can be viewed on my website, showcasing my work in producing, directing, shooting, and publishing high-quality marketing videos for corporate and consumer brand clients. I am well-versed in conducting 2-camera interview shoots, managing natural and studio lighting, and action video.
I own all my videography equipment, including state-of-the-art Sony cameras, a DJI Ronin s 3-axis gimbal, and a range of professional-grade microphones, lighting equipment, and editing software. In addition to my professional work, I have been making family adventure videos for my YouTube Channel, All-Terrain Family, for 8 years. I am also a Reno Collective Co-Working space member in Reno, NV, which provides access to a podcast studio, video studio, meeting rooms, and private offices.
Outside of my work, I am a father, mountain biker, skier, adventurer, and rock climber. I enjoy camping, exploring, reading, writing, and long walks in the mountains. My education background includes a major in English, creative writing, and a minor in earth and planetary sciences from the University of New Mexico. With my passion for storytelling and creative approach to videography, I am ready to bring my expertise to your next project.
Professional Experience
10 Years running Arborglyph, a Reno creative video agency.
Produce, Direct, Shoot, Edit, and publish high-quality marketing videos for corporate and consumer brand clients, including:
Conduct 2-camera interview shoots
Manage natural and studio lighting
Videography
Time Lapse Videography
Operation of cranes and sliders
Audio capture in-camera and external recorders
3-axis gimbal
Action video
Video Clients Include
Aerial Imagery Clients Include